Driving Successful Lives donated a working vehicle to a Charity in Michigan that supports at-risk children and breast cancer survivors
Michigan (PRUnderground) July 30th, 2019
On July 20th, Driving Successful Lives donated a working vehicle to a Charity in Michigan that supports at-risk children and breast cancer survivors. The "Keys For A Cause Program" by Driving Successful Lives operates nationwide and while many of the vehicles donated must be recycled, a fair amount of the cars can be salvaged or improved and are then given to other organizations or folks who need transportation.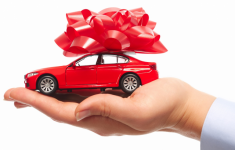 "We understand the desperate need for personal transportation in many situations," said a representative for Driving Successful Lives.   "Public transportation covers much of the country, and is very feasible for some, but in many cases, a private vehicle is more than just a simple convenience – it is freedom.  Some families seriously need their own vehicle in order to manage multiple children, reach various destinations & work during hours that may be outside of public transportation schedules."
While many recipients and donors wish to remain anonymous, Driving Successful Lives will rise to the occasion and contribute parts, money, mechanical labor and time to making sure the vehicles are safe for use and given to other Charities who support human enrichment. The donation of a Jeep Wrangler was given to help a good cause to an individual who has lived through breast cancer survivorship and donates much time to helping support women and children and Driving Successful
Lives staff is proud to be a part of every donation it can give.
About Driving Successful Lives
Driving Successful Lives' mission is to facilitate car donations so that veterans, homeless families, children, those with addictions & other non-profits can benefit from fellow citizens giving-forward.
Every time a person gives to the charity of their choice it may also create a tax benefit for them. The money, the items, and the real property that they have donated to non-profit institutions throughout the tax year may be tax deductible which means that they could end up being the difference between a good tax return and a great tax return. Depending upon the kind of donation and the type of charity or foundation that they chose to donate to, the tax deduction it creates could be very helpful for reducing the amount taxes that they owe. Many successful and wealthy people state that at least to a certain degree, a part of whom they are and what they have become comes at least in part from the practice of giving. Contributing to charities can be a very convenient way to reduce taxes.
To donate a vehicle or Real Estate
Give us a call today
1-888-228-1050 for Vehicles
1-888-228-1050 for Real Estate